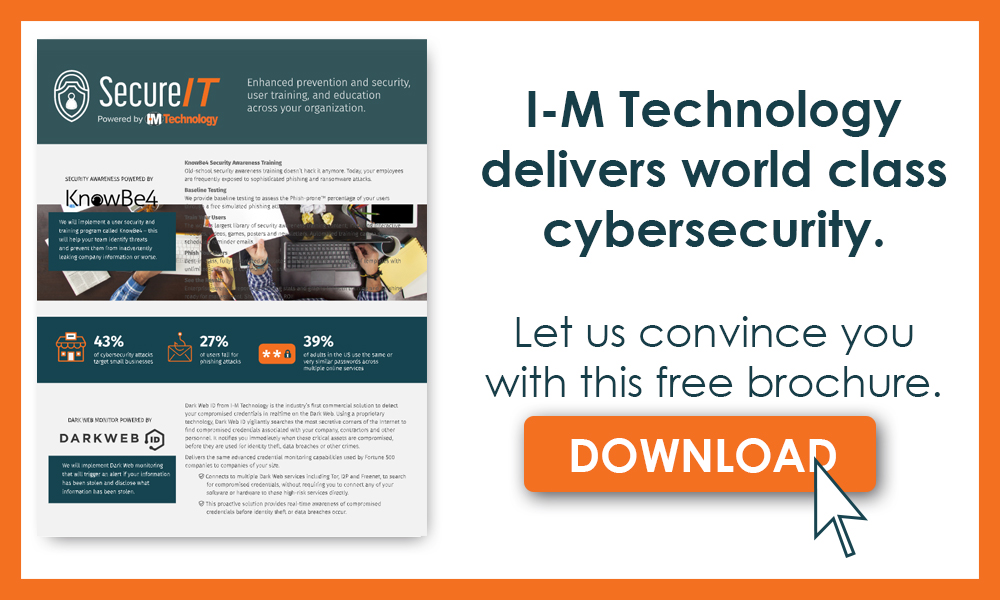 Cybersecurity should be at the forefront of how you conduct business. Even small businesses become a target for hackers and other criminals. Selected for their presumed inability to mount defenses and overall technology carelessness, small businesses are attacked just the same as global enterprises. I-M Technology combats intrusions with SecureIT, our world class cybersecurity package. Download this free brochure to learn more:
Employee security training

Dark web monitoring

Two factor authentication

And more!