IT that works for you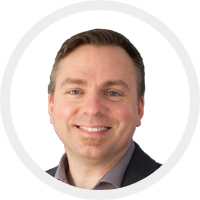 Started in 2003, I-M Technology is a complete technology solution provider.  We are 100% committed to making sure business owners have the most reliable and professional IT service in Connecticut, Massachusetts and Rhode Island. Our team of talented IT professionals can solve your IT nightmares once and for all.
Here's why so many businesses depend on I-M Technology for complete IT services and support:
100% Satisfaction Guarantee – We want you to be completely satisfied with our services. We will do whatever it takes to make you happy. No hassles, no problems.
Quick response – Emergency response time is one hour or less guaranteed. A live person will answer your call, or you can enter a service ticket yourself online with our streamlined service ticket system. We can log in to your PC or server remotely and resolve many issues immediately without the wait for a technician to travel to your location.
One Stop Shop – We handle all aspects of your IT infrastructure including hardware and software management, vendor relationships for your internet connectivity, business software, phone systems, and any other related technology needs. We focus on your IT so you can focus on your business.
No impending doom –­ Feel secure that your network or data will not be damaged in the process. We evaluate first to see if there are any potential risks before we begin computer maintenance services. We will explain to you any potential risks involved and get your okay before we begin the work. Depending on the type of service required we will back up your data and complete system before we proceed any further on your machine.
Comprehensive project management – Our extensive experience managing all types of complex projects means we will handle every detail and coordinate all vendors so you can rest assured that your project will be completed on time and on budget.
Proactive – Our service philosophy is proactive, not reactive. With state-of- the-art network monitoring and management, we manage your network 24/7 to identify issues and address them BEFORE they become problems, rather than putting out fires.
Clear and accurate billing – Your invoice will be accurate and completely spelled out – guaranteed. All IT management services charges are preapproved by you, you'll always know what you are paying for.
Our custom service packages deliver what you need and want without overstepping the boundaries of your budget. From cloud services to data backup, I-M Technology is here to team up with you and your company for expert support.