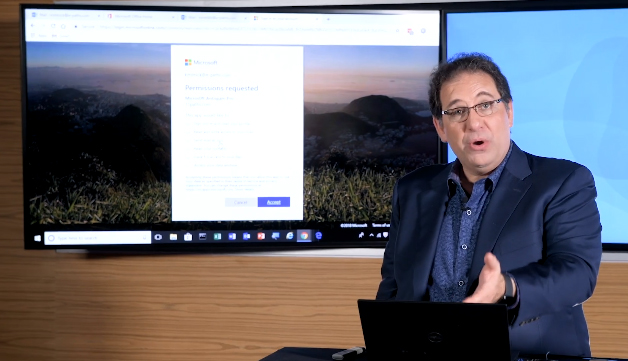 Over the last few years, you've undoubtedly heard more and more ransomware and the risks it poses to your business. In fact, ransomware has SURGED in 2020, targeting everything from small businesses to healthcare organizations.
As you may know, ransomware usually enters your system through phishing or spearphishing emails. These emails look like they are from a legitimate source, such as from Google, Facebook, Microsoft or Apple, and invite the recipient to click a link to resolve an issue or receive some sort of benefit. There is, of course, no issue, no benefit and these emails are NOT from the sources they claim to be.
Reading about ransomware doesn't always give the full picture though. For the full effect, to see just how easy it is to become a target and how devastating the results are, you really need to see it in action. Kevin Mitnick, Chief Hacking Officer of KnowBe4, demonstrates the process from both perspectives in the video below.
It's clear just how easy it is for a hacker to deceive the victim, gain access to information and other users, and infect the network. It's absolutely necessary to be cautious and observant when receiving unsolicited emails. You can read a little more about the email phishing process, as well as tips to avoid getting caught, here.