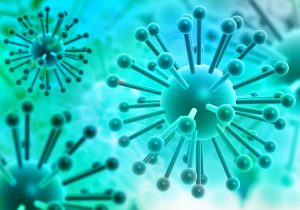 As COVID-19 continues to spread around our region and nation it's important to look at what impact the measures being implemented by federal, state and local governments have had and will have on our businesses. The impact of the practice of social distancing and encouraging or mandating some of our types of businesses to close of modify operations cannot be ignored.
The silver lining to this is that we live in an era and time where technology has largely removed the barriers between location and productivity. We have cloud services in use by most businesses today without thought or strategic planning. Email services like Office 365 an G Suite have combined to quietly bring cloud collaboration and the elimination of the need to rely on a "file" server in a closet somewhere in the building. Admittedly most businesses are not actively using all the features that those services offer but they've been gradually adding cloud-based services for years into their business technology stack. File sharing services like OneDrive, Drive, Box, Dropbox, iCloud and many others have created a shadow network of company data outside of company control in many cases but also not reliant on some server at company HQ staying functional and accessible.
QuickBooks Online, Salesforce.com and many other software platforms have replaced the locally installed accounting or CRM packages that used to be the norm. Square, PayPal, Venmo and the like have made it possible to transact without a cash register or ever taking cash or a check. Interoperability of systems, programs and portals have made the transfer of data flow without the need to manually enter the data more than once and perhaps not even by our own staff as customers manage their own purchasing experience.
All the above besides the first five words of my opening statement are positive changes and when properly managed, massive productivity accelerators.
First, though we need to get through this: http://www.cidrap.umn.edu/covid-19/maps-visuals
Let's dive into work from home and work from office without in person interactions.
Sales:
·        Promote your products and services using social media. Learn how using this great resource: https://www.socialmediaexaminer.com/
·        Website:
Pay-per-click (ads) plus SEO are a winning combination and can be especially powerful when used together.
Quick rule of thumb when deciding how to promote, SEO everything and include relevant terms, sub-pages on your site that are geo-specific down to the town or even neighborhood that someone is searching in. Don't cast a wide net, be an angler and have the terms that your prospective clients are actually using to search for your product or services.
Here's a great SEO resource: https://moz.com/learn/seo
Here's a search term finder: https://trends.google.com/trends/?geo=US
Here's a great resource on finding keywords: https://blog.hubspot.com/marketing/how-to-find-great-keywords
Meetings:
·        Phone meetings, conference calls and video meetings are easy, free and so routine that just about everyone has accepted them as part of life and business. FaceTime, Skype and WhatsApp broke down the barriers in our personal lives and Skype for Business (Teams), GoToMeeting and now Zoom have made the use of this technology seamless and affordable.
i.     Free services:
https://www.freeconferencecall.com/
ii.     Paid services:
https://teams.microsoft.com/start
Collaboration
·        Unified Communication (or UC) apps abound. Some are tied into VoIP phone systems and others stand alone.
i.           Teams (from Microsoft) is growing in popularity here but is a paid service
https://teams.microsoft.com/start
ii.           Slack is the more mature and slick platform and can be used across multiple organizations or workspaces. The free version has limited history but otherwise full functionality.
Telephony
·        Moving your company to a voice over IP or VoIP phone system is a very smart move verses the traditional phone system known as a PBX. A VoIP system can work from any network and can allow your team to answer and transfer calls across your company without regard to where the phones are located. You can even have virtual or software (app) based handsets so your staff can work and answer a call anywhere even from their cellphone or computer.
·        Cellphones connected together as a virtual PBX is also an option and allows you to avoid the cost of a phone system and add staff-owned phones to your phone system.
Remote Access
·        There are a number of options here from the traditional favorites GoToMyPC and LogMeIn to essentially free ones such as Remote Desktop and VNC. The main thing to be aware of here is that when you use remote access software you must have something to remote into. It's a 2 for 1 rule. You tie up two computers whenever remotely accessing a PC or Mac. If using free services such as the aforementioned Remote Desktop or VNC I strongly urge you to make sure that you use those technologies only after you have set up a VPN connection from the remote PC/Mac to your business network to keep your systems and data safe. There are many VPN options available and most commercial firewall/routers include a license or two. Purchasing additional VPN licenses is typically a very inexpensive investment and once you have more than a staff member or two working this way actually more cost effective.
·        When setting up remote access it's very important to define what your approved company policy and platform are. This will allow you or your IT services provider to define what level of access is permitted. Can they print at home, can they share files back and forth or is it just a true remote control where files stay separate and printing can only occur on the work printers?
·        Lastly you need to decide ahead of time whose IT assets are being used for this, their home PC or a company-provided laptop or desktop.
·        Get these things settled before you allow remote access otherwise you're closing the gate after the horse has bolted.
Online File Sharing and Collaboration
·        The rule of thumb here is that if you don't have a company policy you have a company policy. The bad news is that policy is like the wild west where anything goes. You might find your company data and intellectual property on employees' personal iCloud, Dropbox, Google Drive or OneDrive accounts and synced to home computers, cellphones and tablets.
·        The thing to look for is the ability to control the location of the files, your ability to remove them after a staff member separates from employment voluntarily (or not) and the ability to restrict what can be accessed and by whom.
·        There are some great private options that are not mainstream as well as others that are like OneDrive for Business (especially when teamed with Sharepoint), G Suite Drive, Box and Dropbox for Business. Do your research, talk to your IT service provider and mindfully select the right one that delivers what you define as success.
Cloud Servers and Desktops
·        My company offers virtual servers and desktops that can be accessed from literally any device anywhere you have an internet connection. We're not alone in this. Other providers do as well.
·        Talk to your IT provider and see if that is a model that might serve you well. Don't look at it as a cost saving mechanism or strategy, look at it as an investment in how you'll be able to build an agile, best of breed workforce where you can hire talent anywhere in the world and pull them into your ecosystem and company and deliver the same user experience no matter where they call home.
Lastly Communicate, Communicate, Communicate
·        Tell your staff and team what your plans are. Let them know how you are prepared to not just survive this but instead to thrive and come out of this stronger and with a more mature and agile company.
Economic recessions are often proceeded by a major event. The good news is that our participation in them is purely voluntary. There are some leaders who will pull back at this time and cut back on hours, staff, marketing and client acquisition. They'll get defensive and timid. There will be others who will intelligently invest in themselves, their people, their sales process, their infrastructure and their processes and will be poised to leap ahead of their competition and gain an "unfair" advantage when the economy rebounds.
Which one will you be?
Let us know how we can help you best enable your office for remote work