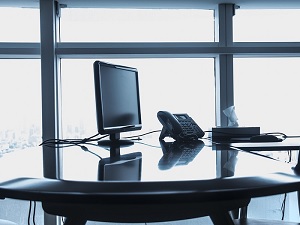 Purchasing a VoIP phone system for your business is sometimes tricky. You've got a lot of decisions to make and the information can be all over the place –sometimes it's even contradictory. To best run your business, you need superior call quality, stability, modern features and, let's be honest, you need everything to come within budget.
VoIP is absolutely the answer to all this, but it's got to the right kind of VoIP. Hybrid VoIP.
Impeccable Call Quality
If you're considering a VoIP phone system for your business, you've no doubt read complaints about voice quality. This might have been a challenge in 2007, but poor sound is less of a hurdle today. Hybrid VoIP systems mean you get the sound quality you'd expect from a landline because the call quality can be dynamically adjusted on the fly by algorithms. So none of that garbled, underwater sounding nonsense that can impact important discussions. Just clear, high quality voice.
Rock Solid VoIP Stability
Telephones are the bedrock of modern communication. Even if the internet is out or otherwise inaccessible, we still expect to be able to make and receive calls. Uptime is tremendously important. Unlike a lot of other VoIP systems, hybrid systems allow you to make and receive calls even when the internet is out. Your business communications shouldn't grind to a halt just because your internet access provider can't keep up.
Here at I-M Technology, we install Star2Star hybrid phone systems for our customers and our StarWatch technology guarantees a 99% uptime.
Flexible Accessibility
One of the best features of VoIP is the ability to make and receive calls on any compatible device. Phone numbers are assigned to a user, not a piece of hardware, so any user can log in from a desk phone, a cell phone, a laptop, a tablet –just about anything with an internet connection.
In New England where I-M Technology is located, severe winter weather can impact an employee's safety (or even will) to drive into work. But a VoIP system can keep your business running smoothly, and your employee from resorting to taking a vacation day, even remotely when the snow is steady falling.
VoIP Has More Features Than Traditional Phones
Hybrid phone systems like those that we offer from Star2Star have features that will enhance your business in ways a traditional phone system alone cannot:
• Call routing
• Ring groups
• Seamless call transfers
• Call queues
• Email notifications for new voicemails
• Direct extension dialing
• Video conferencing
• User management tools
Imagine the grace of the calls going into, moving throughout, and leaving your business like an elegant ballet. Your phone system should be naturally conducive to running your business. If your current phone system presents any kind of roadblock, it's time to switch.
Putting Money Back into Your Bottomline
When you try to put a dollar amount to everything a hybrid VoIP setup has to offer, it's easy to get carried away and think this would be a major investment for your company. Nobody would blame you for putting it off for that reason. But the truth is, VoIP like this is incredibly affordable. As in, you might actually be losing money by not switching.
For most businesses, VoIP is, at the very least, no more costly than their current landline system. If you're paying $300 or more a month for your landline phone system, you are likely paying more than what a hybrid VoIP phone system costs.
The average savings for our customers is somewhere between 5% and 15%. In one example, we saved a customer over $4800 a year. VoIP costs are well within reach and the overall savings are no joke.
In Conclusion…
To wrap this up, a hybrid VoIP phone system offers the clarity and stability of a landline phone with modern business features, all while costing no more than, or even less than, a traditional phone system. Implementing a new VoIP setup today can not only increase productivity within your organization, but it can also help increase sales and lead conversion.
Isn't it time you stopped leaving all that on the table?
Are You Ready for VoIP?
Want to learn more about VoIP for your business? Fill out this form to get our FREE VoIP guide from I-M Technology sent straight to your email to learn more.